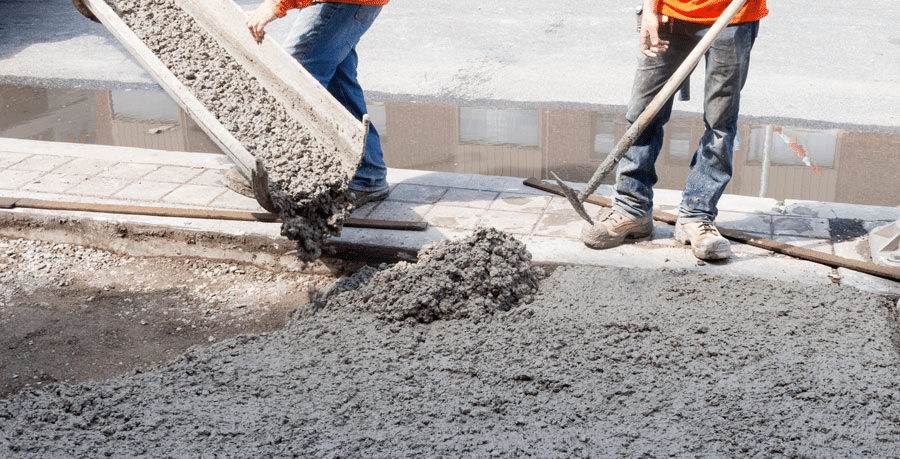 What Does Concrete Resurfacing Cost?
Concrete surfaces last a long time, but the time comes when they need replacing or revitalizing. Fortunately, you probably don't need to replace a dingy looking concrete driveway or patio. A more cost-effective way to give a concrete surface a new lease on life is with concrete resurfacing.
What is Concrete Resurfacing?
Concrete resurfacing is the process of applying a thin coat of concrete over an existing concrete surface. Slathering a coat of concrete over the surface isn't going to work because the new concrete will be unable to bind with the old and will almost immediately start to crumble off, leaving your concrete driveway or patio looking worse than ever. In order to get good looking, long lasting results, the concrete must contain special bonding agents.
Concrete resurfacer costs as much as 10 times as normal concrete. However, while the original concrete is very thick, the resurfacer is just thick enough to cover the surface and looks far better than plain concrete. Using colouring agents, texturing techniques and a range of standard and custom stencil designs, concrete resurfacers can be better described as "concrete artists" than simply concreters.
What Does Concrete Resurfacing Cost?
Concrete resurfacing generally costs about $50 per square metre plus the cost of the concrete, but can cost up to $100m2 or more. Extra costs may include surface preparation, including cleaning and crack repair and other necessary work outside the scope of the resurfacing itself. The greatest price difference will be the style of resurfacing you choose. Applying a uniform coat of coloured concrete will cost less than more decorative treatments such as:
Brick patterns such as herringbone or basket weave.
Cobblestone.
Clay tiles.
Bush rock.
Since every job is different, the only way to find out how much concrete resurfacing will cost you is to get quotes from concrete resurfacers in your area and compare them. Before you do, though, have a look at our paving design ideas photo pages. You'll see dozens of examples of concrete resurfacing there, but you may have to look closely: you won't believe the stunningly realistic effects it can achieve.
After you've found a few examples you like, fill out the Get Quotes form in detail, including the size of the area; the condition of your existing concrete; any access problems the concreters may encounter; and, of course, your preferred designs. This will enable concrete resurfacing professionals to give you more accurate quotes.
*Cost and prices in this article are indicative and should only be used as a guide. They also vary locally and are subject to market forces.
Source: https://www.homeimprovementpages.com.au/article/5_design_ideas_for_concrete_driveways